Improved functionality and compatibility
New out of the box experience
[ENHANCED]
Improved user experience with an intuitive set-up for new installs of BricsCAD.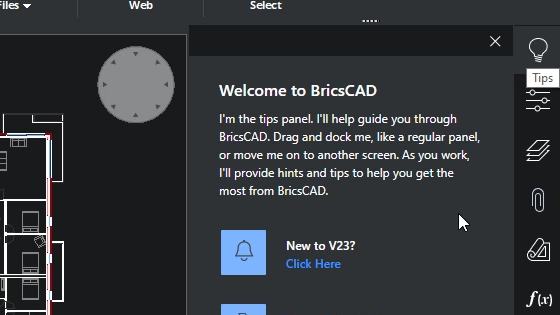 Dynamic Block Convertor

[NEW]
Convert Dynamic Blocks to BricsCAD's superior Parametric Blocks. (BETA).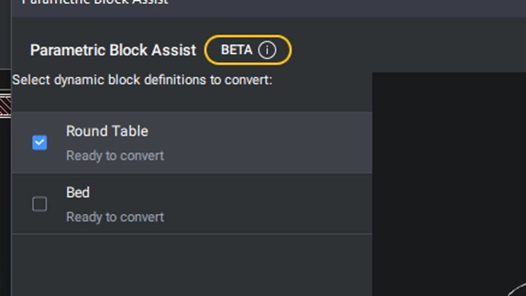 Parametric Blockify for 2D Geometry

[NEW]
The Parametric Blockify command now recognizes plain 2D geometry variations of parametric blocks with 2D parameters, constraints, and flip lines.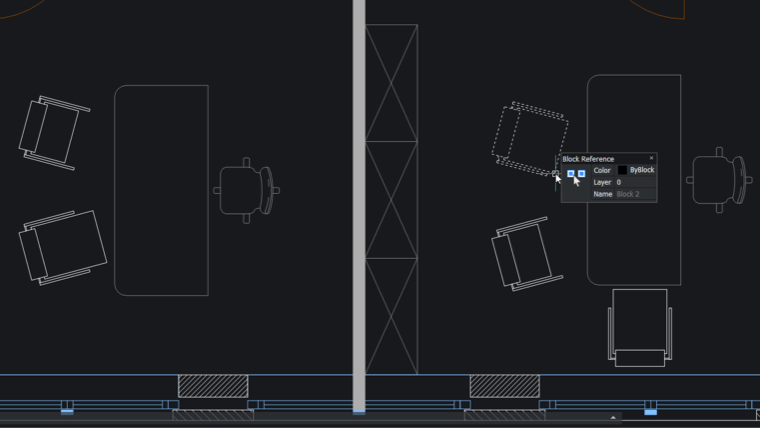 Large Table Performance
[ENHANCED]
Increased usability and performance when working with large tables.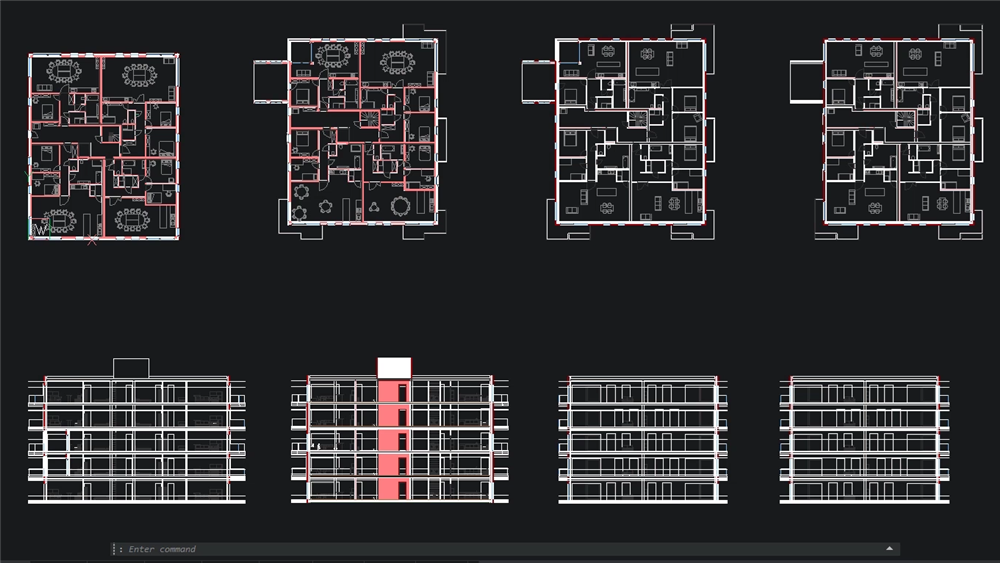 Sheet Set Panel
[ENHANCED]
Sheet Set panel has a new cleaner, modern look and feel, enhancing the user experience.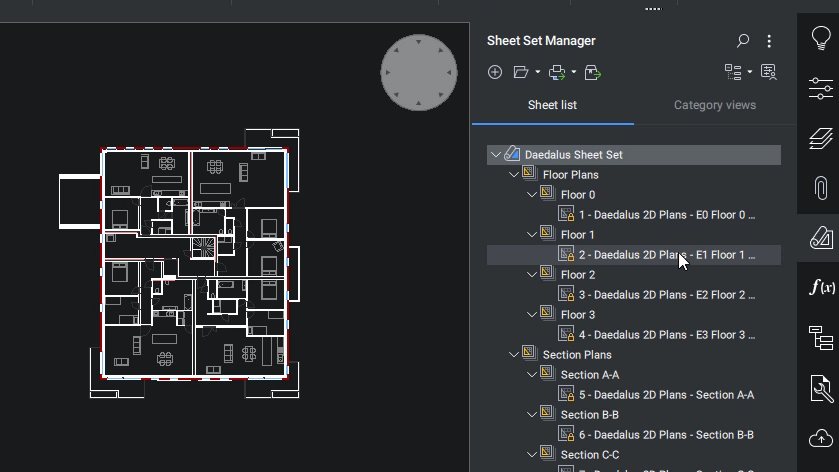 Publish Dialog
[ENHANCED]
New updated user experience when using the PUBLISH dialog.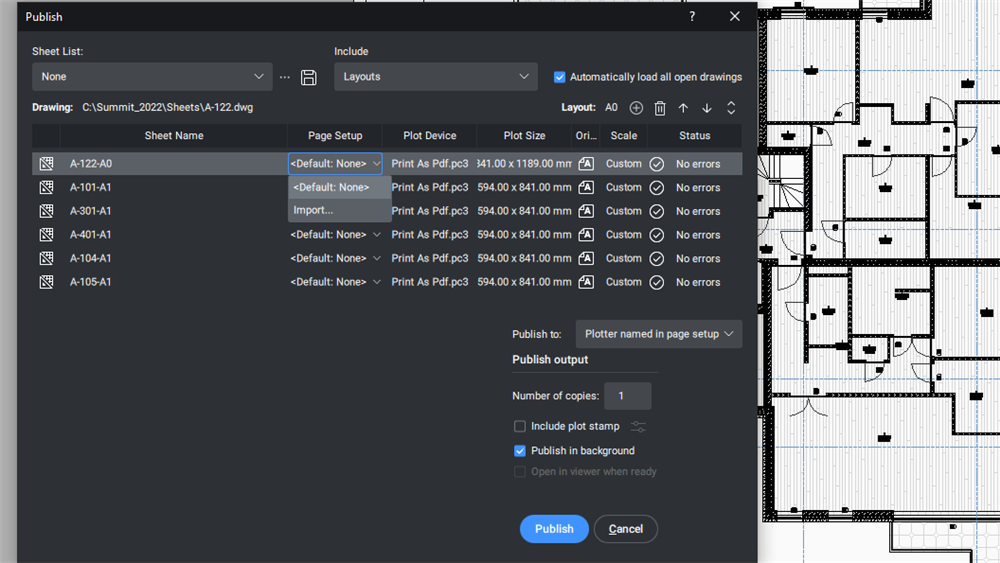 Purge Dialog

[NEW]
Improved usability for PURGE command with new dialog feature.
OPTIMIZE 2D
[ENHANCED]
Improvements to the OPTIMIZE command to fix small gaps between arcs and lines faster and more effectively.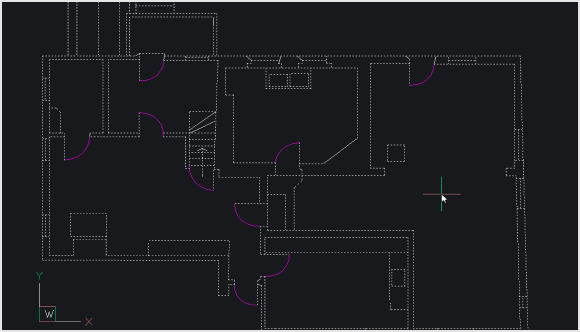 New Tools, Features & Performance Enhancements
Drawing Recovery Manager

[NEW]
Provides reassurance of fast drawing recovery in the event of an unforeseen issue.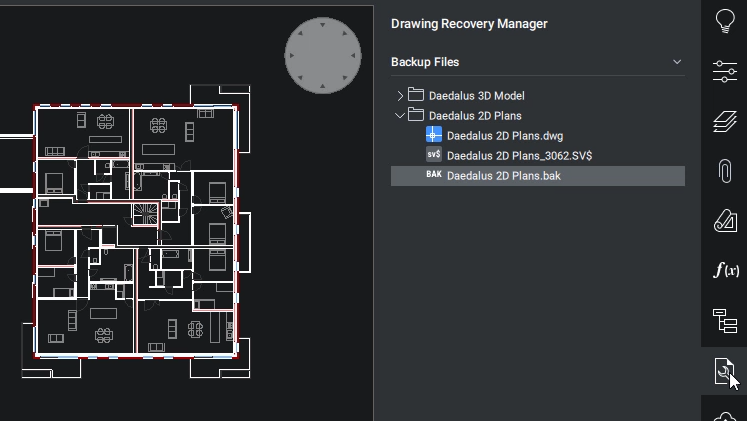 Drawing Health Management

[NEW]
Brings together all existing optimization tools in one single, convenient place to make it easier to keep drawings healthy.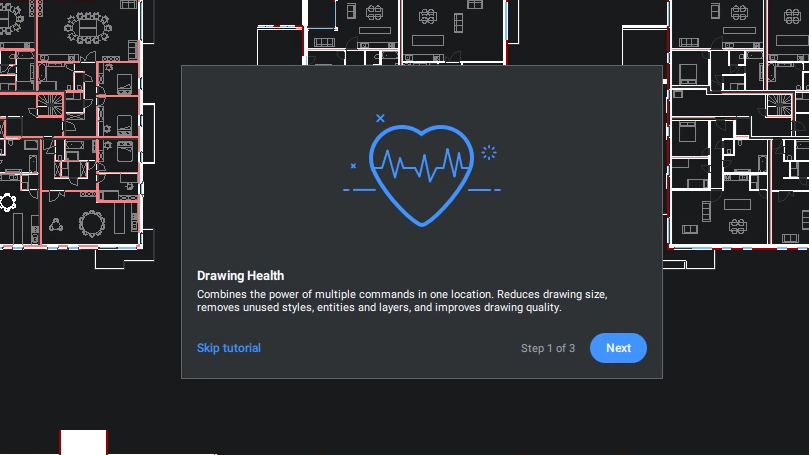 Improved Tool Palettes Panel
[ENHANCED]
New user experience for the Tool Palettes Panel.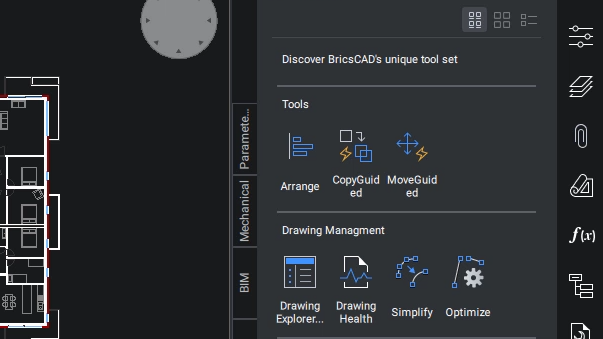 Command Assist Ribbon Panel

[NEW]
AI-powered assist ribbon panel suggest commands a user will likely need next based on typical workflow patterns.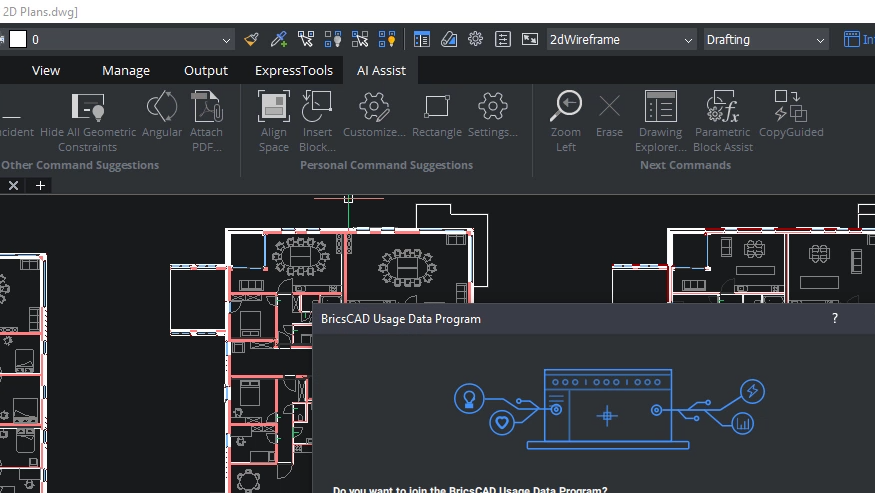 Express Tools

[NEW]
Express Tools, a popular third-party app, is now part of the native functionality of BricsCAD.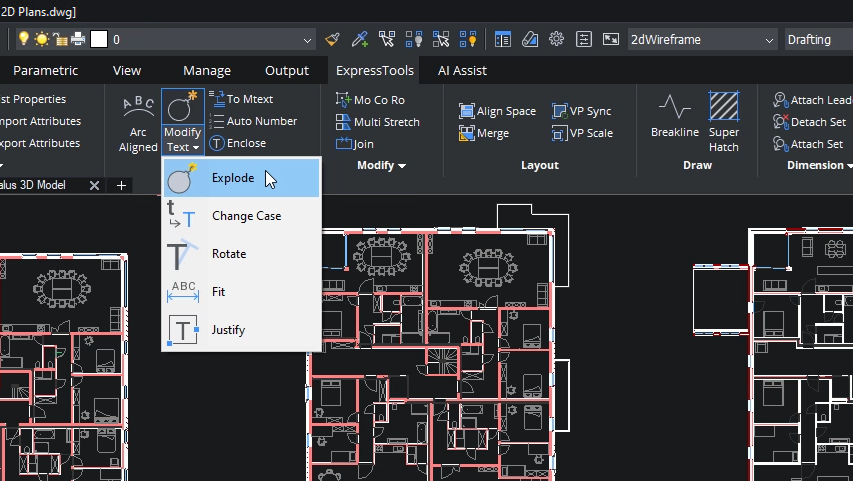 Optimized commands and workflows
CONNECT Command

[NEW]
This enables entities not touching to be joined together.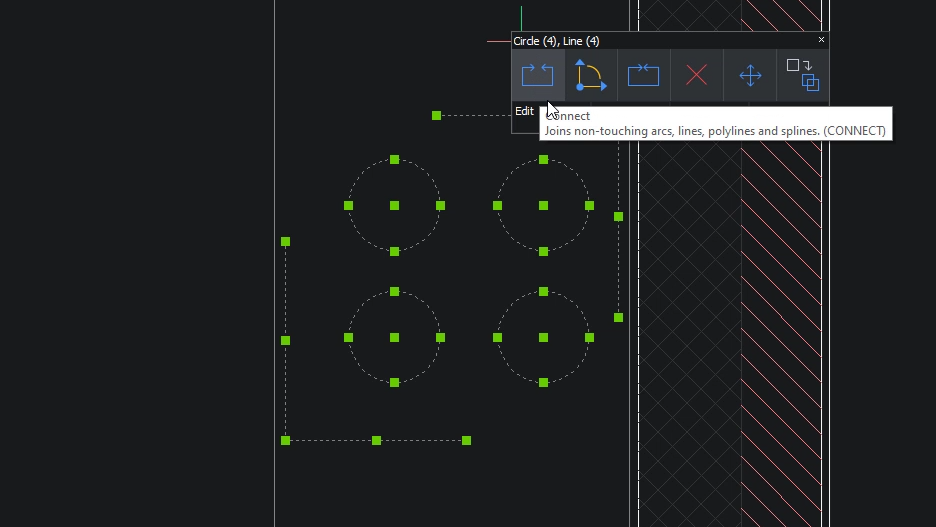 ARRANGE Command
[ENHANCED]
A new user-interface and performance enhancements improves the usability of the ARRANGE command.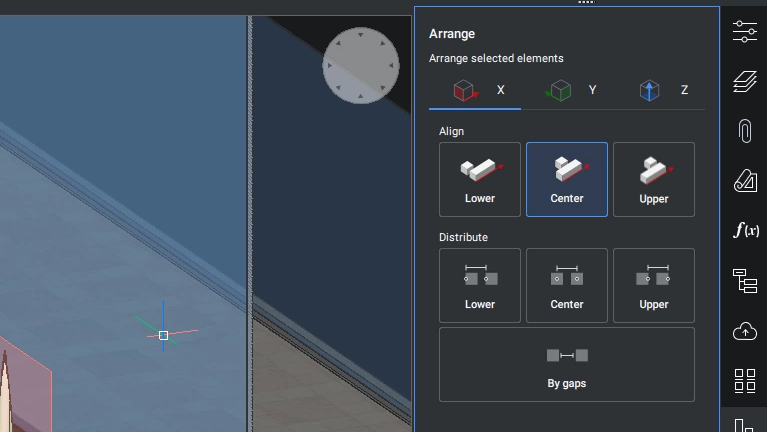 COPYGUIDED3D
[ENHANCED]
We've improved the flexibility of the COPYGUIDED3D command, allowing users to apply the command to model faces.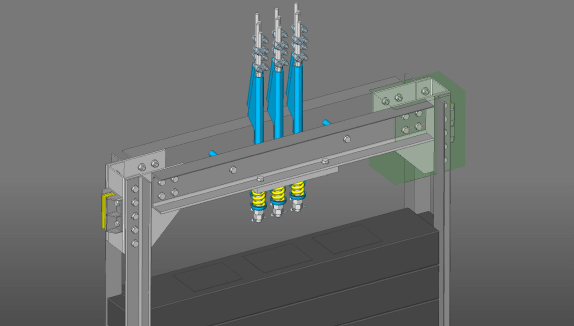 Civil and Survey
Surface Deviation
[ENHANCED]
Outline deviations between a point-cloud scan and a 3D model to compare how the as built structure deviates from the design.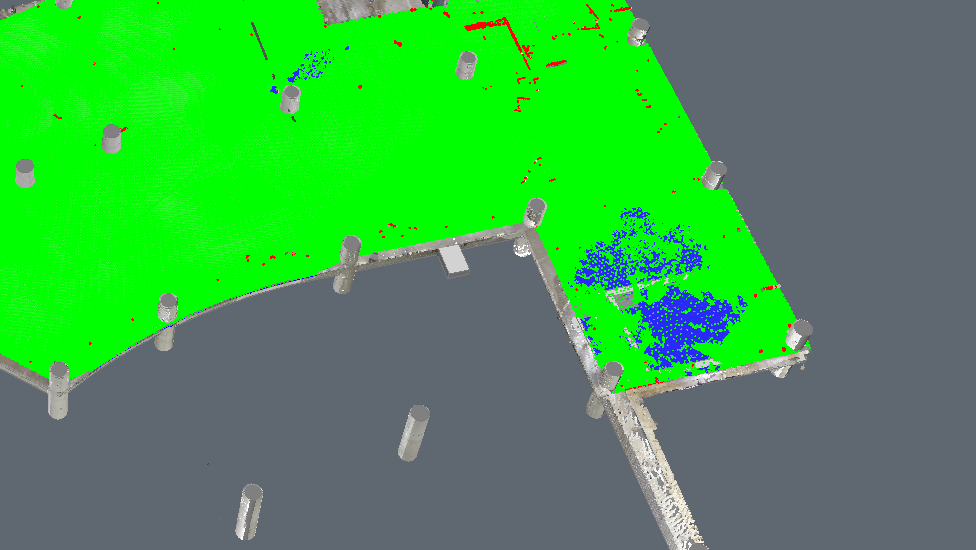 HSPC Native Format Support
[NEW]
Introducing support for Hexagon Standard Point Cloud format, providing closer integration with wider Hexagon solutions.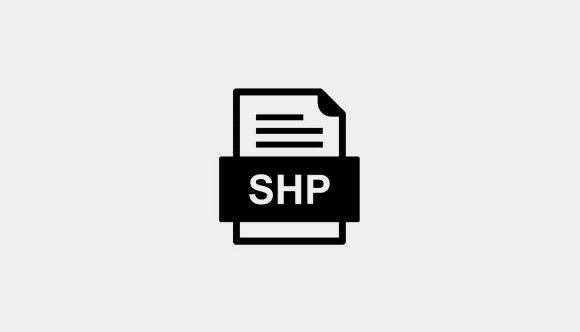 Import and Export .SHP File

[
NEW]
Import and export GIS data with ESRI's .SHP file format.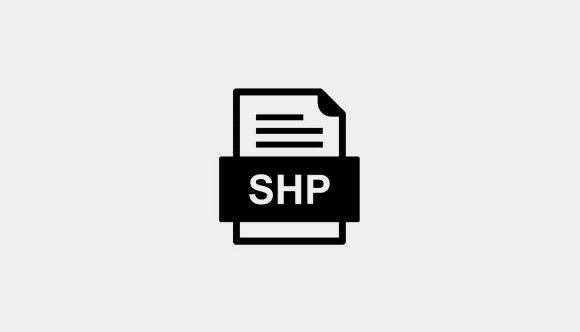 TIN Surface Manager Panel

[
NEW]
Manage TIN surfaces with a new user interface for existing SIMPLIFY commands and new DENSIFY commands.
(Source: Bricsys)
---------------------------------------------------------------------------------------------------------------