Most of so-called "Compatible CAD" use Teigha, a software development platform provided by ODA (Open Design Alliance) which has 2000 members over 50 countries. Bricsys, the manufacturer of BricsCAD, is one of the founders of ODA and has been significantly contributed to development of Teigha. Bricsys CEO, Mr. Erics de Keyser estimates that Bricsys would take 50 man/years to create the Teigha files it currently receives. "I know that the development team focuses intense effort on maintaining these critical files, it is a huge job. Certainly we could not exits as now without access to the Teigha source code. We have no worry about compatibility because all the potential issues have been solved and Teigha underpins all our new products. The only requirement for us is to merge our code every time there is an upgrade." – Eric said. Is Being the member of TeighaODA, Bricsys can provides many programming support tools on its products, typically onis BricsCAD – one of the best CAD software today.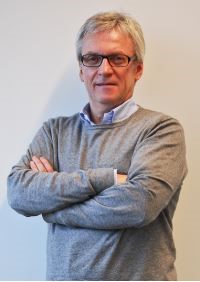 Erics de Keyser – CEO, Bricsys.
BricsCAD implements many API (Application Programming Interfaces) which have functions as same as AutoCAD. In the case of non-compiled AutoCAD applications (as LISP, Diesel andvà DCL), these programs can be loaded and executed directly in BricsCAD. Toward normal LISP, BricsCAD supports AutoCAD Vl, Vlr, Vla và and Vlax. Bricsys also supports developers who use wish to use LISP encryption, however, BricsCAD cannot read AutoCAD FAS (LISP) files.
With BricsCAD, you can run many programs that have been created for use in AutoCAD without modify anything on BricsCAD. BricsCAD also support panel to control languages of AutoCAD (DCL), so you can comfortable use the DCL files.
If you want to create your own applicartionapplication, BricsCAD provide BRX (BricsCAD Runtime eXtension) compatible 100% with ARX (AutoCAD Runtime eXtension) of AutoCAD. Bricsys also supports ADS (Advanced Design System) of AutoCAD through BricsCAD's SDS interface.

Estimate toAs of 20132015, the number of providers of companies program applications running on BricsCAD is up to 71,200 companies. If you want to create your own applications on BricsCAD, please register yourself as a programmers on the Bricsys's home page and download SDK.
Now, Bricsys is focused in the development of the core CAD software and works with application development partners to bring market solutions for the AEC (Architecture, Engineering and Construction), Civil, GIS and Mechanical.
(In the article that uses some referenced information from the website:
https://www.opendesign.com/member-showcase/2012/december/bricsys)